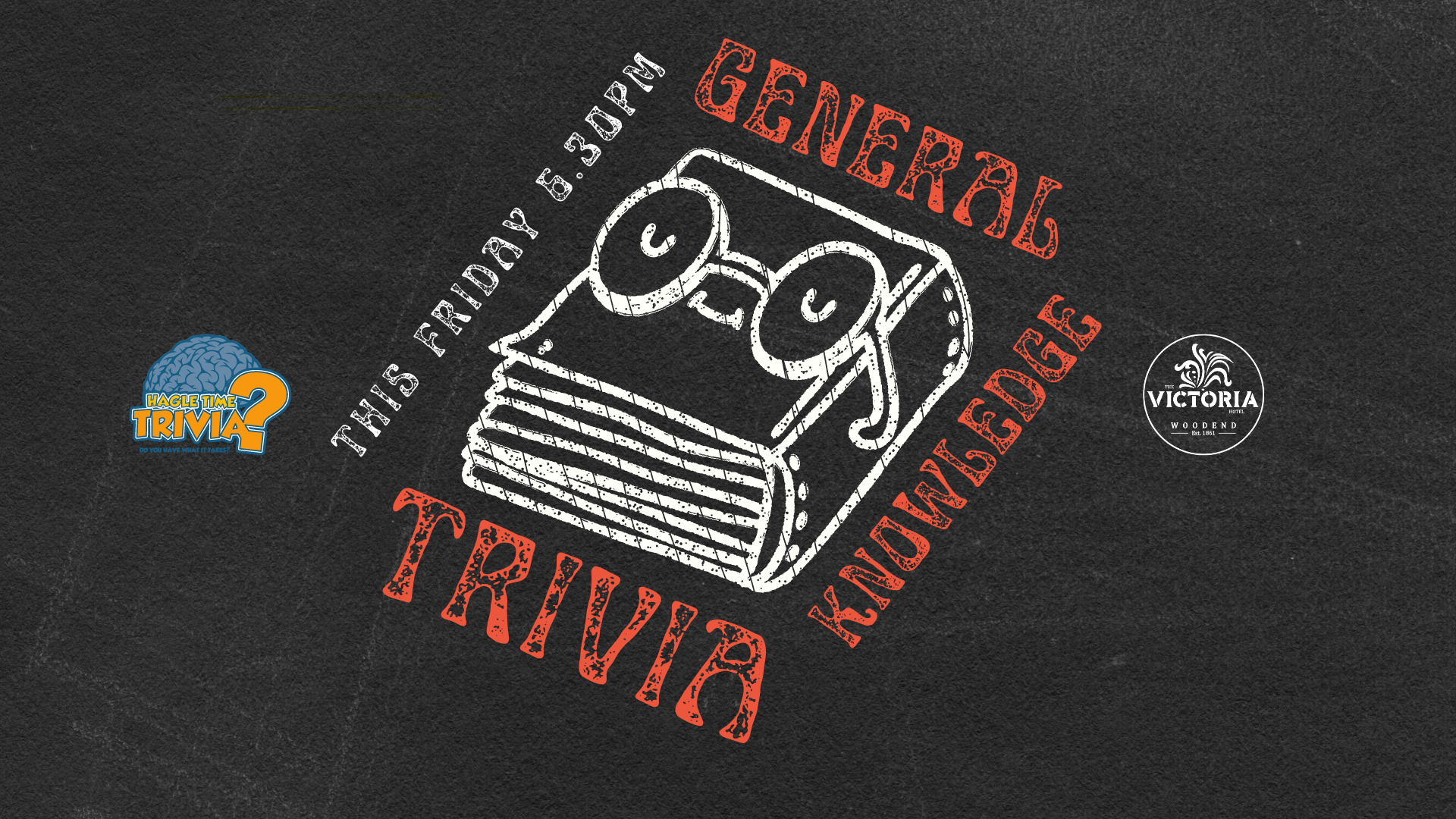 Date
Jul 21 2023
Expired!
General Knowledge Trivia
Are you looking for a fun night out around Woodend? Join us at The Victoria Hotel for our monthly General Pub Quiz night! Our quiz trivia event is perfect for those who love a good challenge and enjoy a bit of friendly competition.
With the games starting at 7pm. Our questions are designed to test your general knowledge, pop culture, and everything in between. It's a great opportunity to get together with your gang and put your game heads on for a night of entertainment and laughter.
The best part? Our pub trivia night is completely free to enter! However, we recommend booking your spot in advance to secure your place, as spaces can fill up quickly. Do not worry if you're not a genius, our questions are designed to be enjoyable for everyone!
So what are you waiting for? Come along to The Victoria Hotel's General Pub Trivia night and show off your knowledge. It's the perfect way to kick off your weekend and have some fun. See you on the first Friday of each month!
Watch our events page for more upcoming events