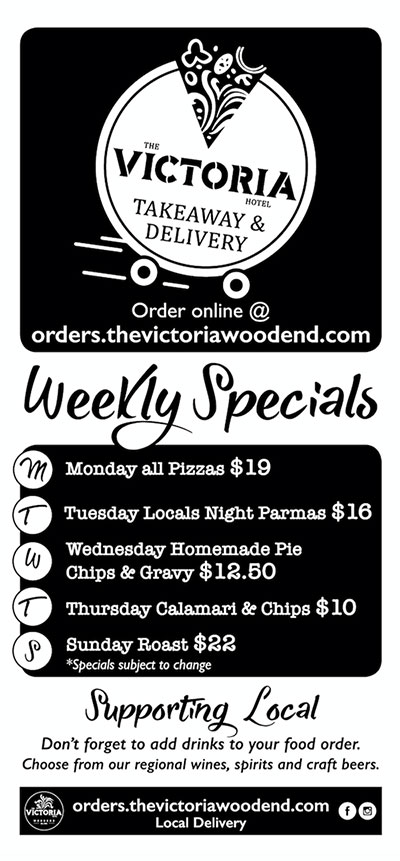 Available 7 days a week
NEW Takeaway Menu + Delivery
Welcome to the Victoria Hotel Woodend
We are delighted to be open again and certainly look forward to welcoming you back to The Victoria Hotel! We are still following strict COVID-19 government regulations and we highly recommend you make a booking if you would like to dine with us. Book here
We are offering a takeaway menu 7 days a week with many options to choose from including our stone based pizzas, our traditional pub grub as well as light meals and healthy options.
We offer delivery to Woodend, Ashborne, Macedon, Newham and Hesket – there is fee for delivery dependant on delivery distance.
To order go to www.orders.thevictoriawoodend.com
The Victoria Hotel Bottle Shop is open 7 days 12pm-8pm – offering a fabulous range of Craft Beers, Regional Wines and Spirits.
Woodends Oldest Pub
About The Victoria Hotel
Welcome to The Victoria Hotel, Woodend! We offer a friendly and generous service at The Victoria where we value your visit as much as we value sourcing and preparing quality food and drinks. We love local! The Victoria's menus reflect our regional bias, and deliver delicious meals whatever your particular tastes or dietary requirements.
The bistro menu features a staple of great steaks, parmas, schnitzel, burgers and a barramundi fish and chips. It's monthly produce-driven specials, a list of eight to 10 house-made desserts, as well as a nutritious $10 menu for under-12s. Every day, we offer at least six vegetarian options and vegan dishes. Our wine lists boasting over 70% regional wines from our cool climate vineyards within the Macedon Ranges and surrounds.
The Victoria's full-service main dining room's soaring two-storey self-supporting timber ceiling opens up to the skies allowing natural light to flood in. The spiral staircase wends up to the lofty elegance of the wraparound balcony. While back down at ground level, the L-shaped front bar is home to weekday pot-and-parma lunch deals.
Like all good country hotels, The Victoria is more than just a place to eat and drink. Free entertainment – including trivia, live music and open mic nights – brings the community together every Friday.
We're here every day, with an open kitchen for lunch and dinner.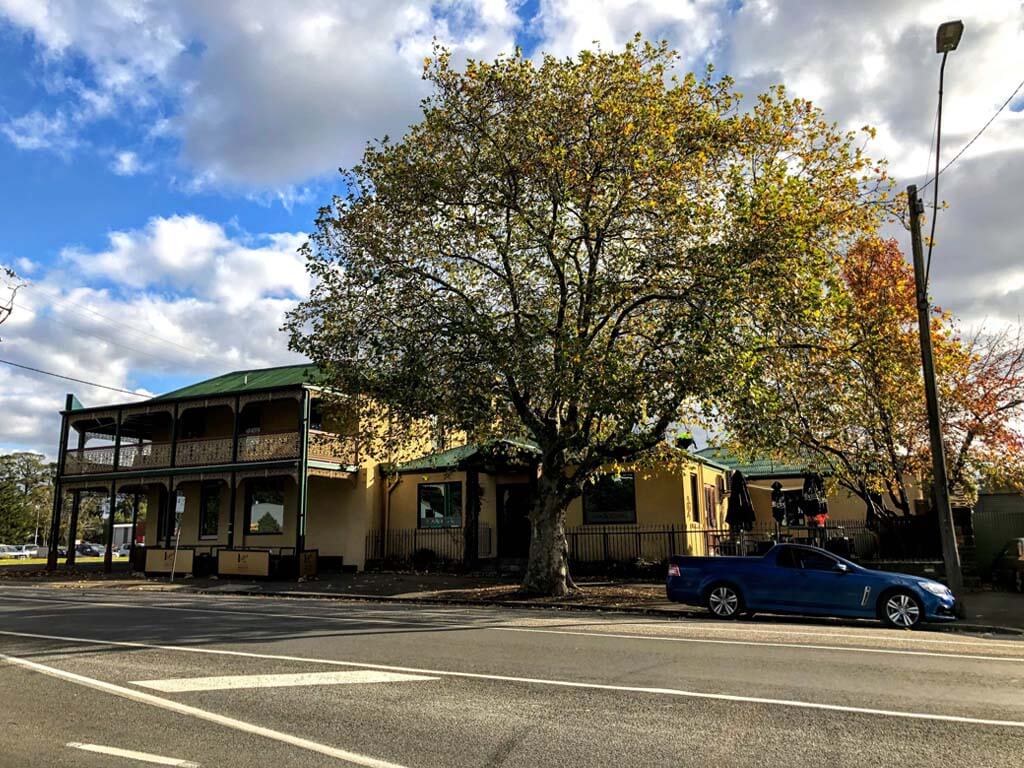 FOOD - FUNCTIONS - DRIVE THRU - COMMUNITY
Keeping It Local
Showcasing the WIne and Beer of the Macedon Ranges and Surrounds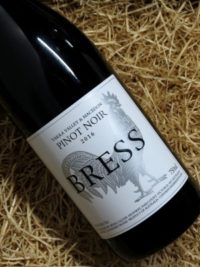 Robustly flavoured fruit from the Yarra Valley seamlessly comes together with the more elegant and fragrant fruit from Macedon, producing a supple and complex wine which makes it a great introduction for those new to Pinot or a great friend for those that already love the variety. Full of flavour.
— Bress Pinot Noir
Harcourt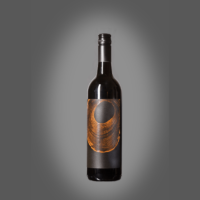 Deep crimson colour with a cardinal purple rim. A savoury bouquet of black fruits transfer onto a palate of blackberry, black cherry and stewed plums spiced with cloves. The tannins add a dry savoury character to the finish of the wine.
— Hesket Estate Hollow Tree Shiraz
Hesket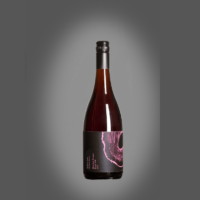 Light ruby red in colour with an exotic and racy mix of pink and red fruits. Strawberry, sour cherry, ruby grapefruit, redcurrant, cranberry and even a hint of tangerine flood the palate. Accompanied by nuances of earth, forest floor, bramble, vanilla bean and a brush of baked spices.
— Hesket Estate Hollow Tree Pinot
Hesket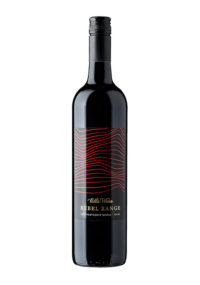 This Shiraz has an aroma displaying cassis, bramble and hints of pepper. It abounds with black berry and currant flavours, an even palate where the intense tannins and fruit are balanced nicely with acidity, leaving a long smooth finish.
— Ellis Rebel Range Shiraz
Heathcote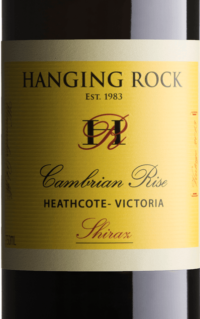 Deep red with a cherry red and slightly purple hue, this Shiraz has an intense nose; all spice and cedar aromas with notes of chocolate and cherries. Plum, spice and white pepper are the dominate flavours of the wine, however the most exciting thing is the texture and structure. The velvet tannin blend so well with the round lush mouth feel of the wine.
— Hanging Rock Cambrian Shiraz
Newham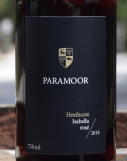 Pomegranate in colour with a hint of toffee apple in the bouquet, strawberry predominates on the palette of this well-rounded, subtly sweet summer wine. The 2018 'Isabella' is a vibrant and vivacious fruit-driven vintage.
— Paramoor Isabella Rose
Carlsruhe

Lashings of apple, citrus, grapefruit, cashew nut and spice combine into a silky wine that shows finesse, intensity and length. A wine that can be enjoyed equally with food or simply by itself.
— Lane's End Chardonnay
Lancefield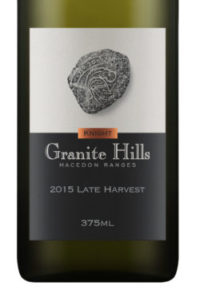 Not allowed to complete fermentation, this wine has retained a natural residual sugar level of 80g/L. and with just 8% alcohol, it is a moderately sweet but refreshing style best enjoyed with fresh fruit based deserts or a light goat's cheese.
— Granite Hills Late Harvest
Baynton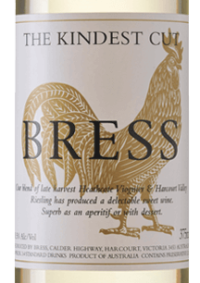 A light and elegant style of desert wine which can also be served as an aperitif. Pairs wonderfully with berry fruit tarts, poached pears or vanilla panna cotta
— Bress Kindest Cut
Harcourt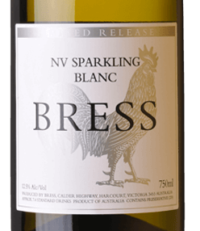 The blend is Chardonnay dominant which gives the wine persistence and length while the Pinot Gris provides generosity and richness. A small component of Riesling has been used to give fruit definition and vibrancy.
— Bress Sparkling Blanc
Harcourt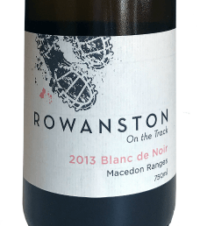 This Blanc de Noir is made from 100% Pinot Noir grapes and has been produced using the traditional method, which includes fermenting on lees for over two years. Blanc de Noir is the Swiss term meaning 'white wine from red grapes'. This classic bubbly wine has lovely floral and citrus flavours, with a long, soft, lingering creamy texture.
— Rowanston on the Track Blanc de Noir
Glenhop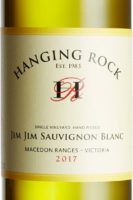 Pale straw with green tinge and a powerful lifted floral and honey dew aroma.On the palate, this wine shows layers of complexity. It has both minerality and shows tropical fruit flavours, complemented by a round, lush texture through to a clean, crisp, refreshing finish.
— Hanging Rock Jim Jim Sauvignon Blanc
Newham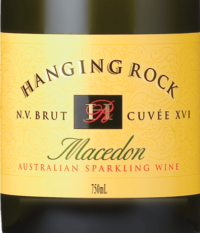 The Blend: is approximately 60% Pinot Noir and 40% Chardonnay. The Palate: simultaneously full flavoured and yet dry; crisp, yet balanced.
— Hanging Rock Macedon Brut
Newham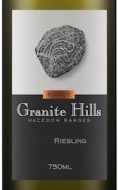 A piercingly pure wine that has a delicacy of citrus fruits that is matched by a fine tapestry of acidity that gives wonderful contrast and impressive length. There is a honey and spice note that adds some richness to citrus fruits on the mid to back palate.
— Granite Hills Reisling
Baynton

Light ruby red in colour with an exotic and racy mix of pink and red fruits. Strawberry, sour cherry, ruby grapefruit, redcurrant, cranberry and even a hint of tangerine flood the palate. Accompanied by nuances of earth, forest floor, bramble, vanilla bean and a brush of baked spices.
— Hesket Estate Gewürztraminer
Hesket
Aromas of strawberries, raspberries, watermelon and a hint of musk with a soft savoury fine palate. Being kept on lees for six months has produced a wine with a textured mouthfeel, fine tannins and with cool climate acidity makes for a wine perfect for the warmer seasons.
— Lane's End Rose
Lancefield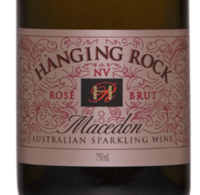 Aged on-lees in the bottle for a minimum of 12 months. A couple of drops of Pinot Noir are added to the wine at dosage to give the wine its salmon colour. Delicate in flavour, dry finishing and an ideal aperitif.
— Hanging Rock Rose
Newham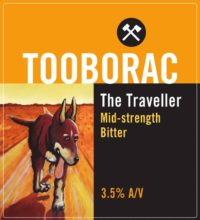 An English style Bitter that pours deep gold and has a fruity malt aroma backed up with some subtle English hop notes. The flavour is refreshingly bitter with a moderate caramel malt character balancing out in the finish.
— Tooborac The Traveller Mid Strength
Tooborac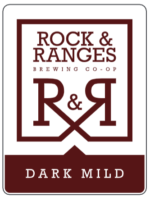 A tasty, truly sessionable English-style Dark Ale. Driven by a base of chocolate malts and balanced with a blend of traditional East Kent hops that deliver a smooth bitter profile, full mouthfeel, great aroma and a creamy satisfying head.
— Rock and Ranges Dark Mild
Macedon Ranges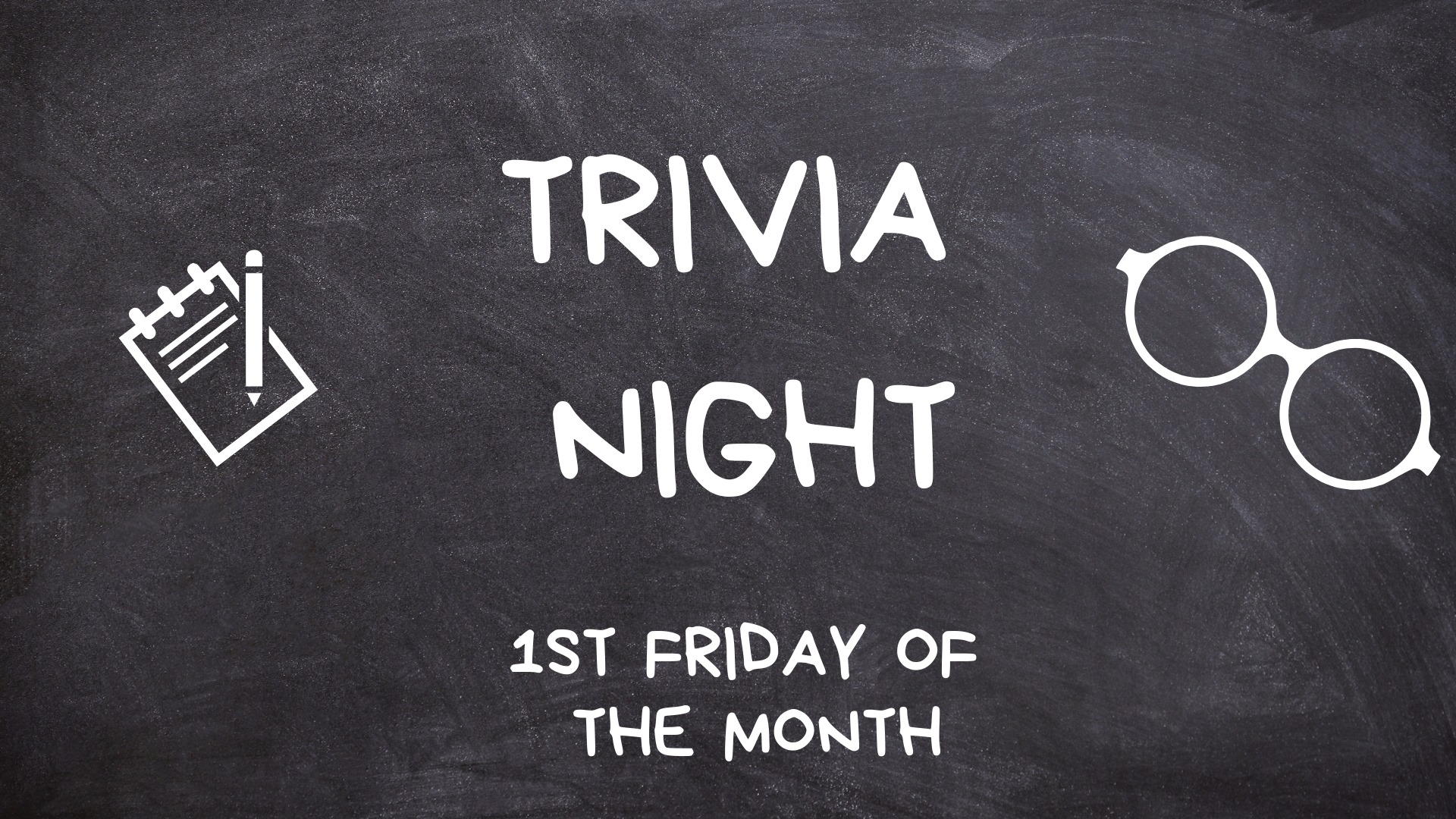 The Victoria Hotel
The Victoria Hotel, 67 High Street Woodend, Victoria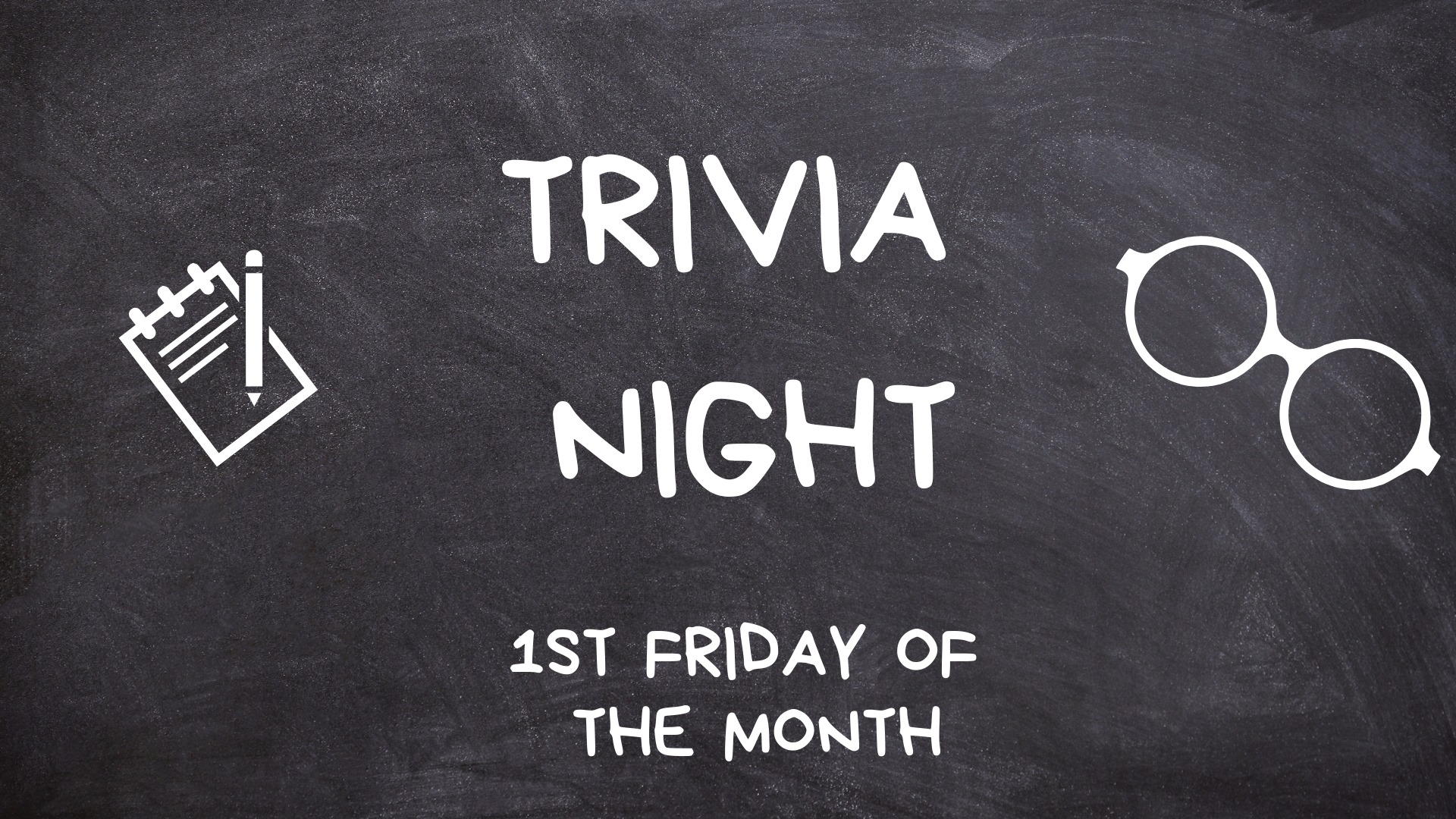 The Victoria Hotel
The Victoria Hotel, 67 High Street Woodend, Victoria
Word On The Street
Client's Reviews
Thank you Emily and Carl and the staff at Victoria Hotel. I was fortunate to be able to host a whole day workshop in your private dining room and also use the upstairs meeting area and verandah.

All participants rated the venue as excellent. The food was sensational and the presentation was outstanding. The help with room set up and seamless friendly service makes The VIc a very good choice.

HIGHLY RECOMMENDED.

DELIGHTED - you've made a big day for a facilitator very easy...
— Margot
Macedon
We moved to Woodend last week and, after hearing many good things following the recent change in ownership, walked down to The Vic last night for dinner.

From the moment we entered, the hospitality was second to none. Emily showed us to a table that had enough room for our pusher and quickly fetched us a high chair for our toddler son / took our drinks order. She was an absolute stand-out - what a thoughtful, warm and affable host!

Our food came promptly and was absolutely delicious and super fresh. All of the other staff were very friendly and pleasant and the place was impeccably clean yet in no way sterile.

Overall, we had a sensational first experience and can't wait to return! Keep up the fantastic work Emily and Carl - you guys rock!!
— Jen
Woodend
Wow! What a pleasant surprise.

A welcoming family bistro that is well lit and provides a relaxed atmosphere. The staff are friendly and attentive. The food is High Quality pub food that would appeal to any pallet and reasonably priced. It's nice to see so many local vineyards and breweries featured on the wine list.

We will definitely be back. If you haven't tried this hotel you will not be disappointed
— Linda
Romsey
Very friendly and accommodating as well as being adaptable to people's needs. Family friendly. Good food good amenities value for money, and nothing is any trouble.
— Marg
Castlemaine