LOVE A TAKEAWAY LUNCH OR DINNER OR PREFER TO BOOK A TABLE AT OUR PLACE?
PUB LOVE... MESSAGES FOR YOU!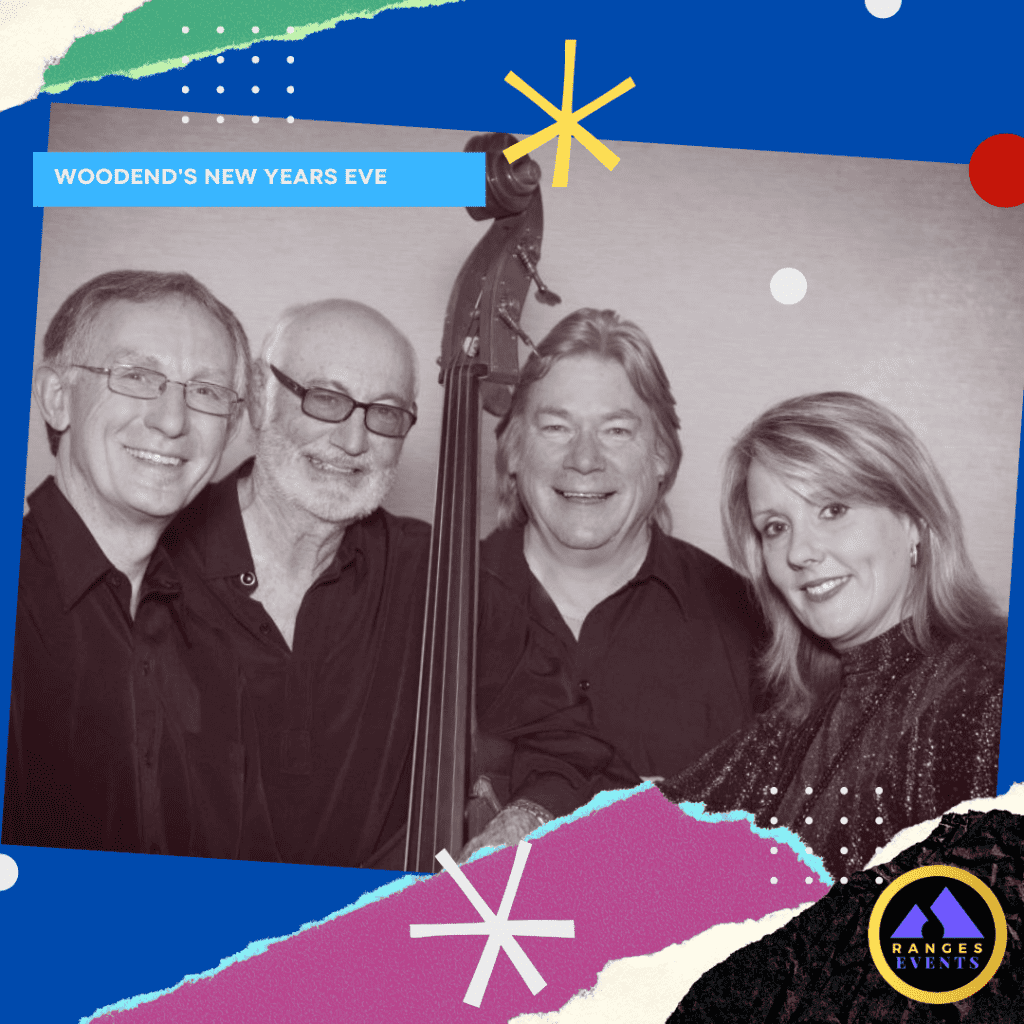 Join us for Woodend's classic Rock n Roll & Swing party with none other than FRIENDS featuring BUDDY ENGLAND!
This star-studded celebration of 2021 will have you rockin' and rollin' into 2022 — in the warm and cozy Bistro of The Victoria Hotel, Woodend!
Your general admission ticket includes canapes and a fantastic night of live entertainment from 9pm until 2022. Book in for dinner before the show and make a great night of it! Grab the gang and relive your memories of the golden age of Australian Pop!
FEATURING:
Athol Guy of The Seekers
Buddy England
plus Jenny Blake & Rod Hulls
Don't miss out — limited tickets available!
Doors at 8:30pm. Live music from 9pm until 2022!
$70 General Admission. Includes canapes & a night full of hits!
Current limit of 82 patrons. All patrons must present official proof of vaccination status or an official medical exemption. Please review our terms & conditions before purchase. All patrons (including children) require a General Admission ticket due to ongoing COVID restrictions on venue capacity.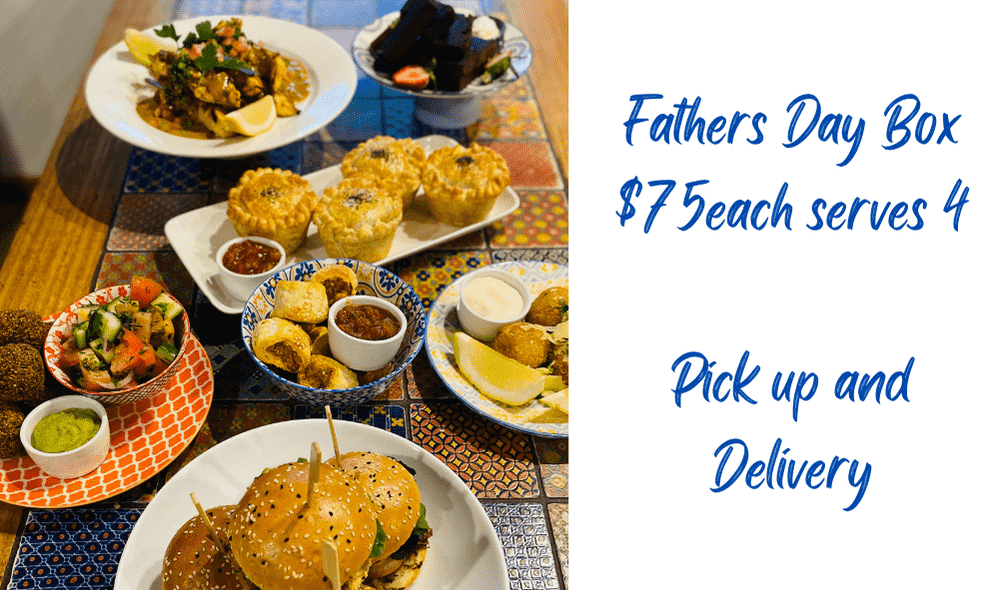 SOLD OUT – THANK YOU
Father's Day Box
Surprise Dad with a feast this Father's Day!We have put together a feast enough for 4 to indulge. All you have to do is heat up and serve at a time that suits your family to celebrate Father's Day. Full instructions will be provided.
Father's Day Box – serves 4 people
Chicken Satay with peanut sauceCheese & Mushroom Arancini balls
Falafel balls
Beef brisket sliders
Homemade meat pies
Homemade sausage rolls
Chocolate brownie
$75 for the pack serves 4
Available for pick up thru the Bottleshop or delivery on Saturday 4th September between 2pm-7pmDeliveries delivered between 2-7pm on SaturdayFREE Delivery to WoodendDelivery fee $8.50 to Ashborne, Kyneton, Macedon, Mount Macedon, Newham, Riddells Creek, Gisborne, Romsey, & LancefieldWhy not treat Dad to a bottle of wine, some craft beers, our brand new Victoria Box or order his favourite tipple!
Thank you for supporting us – it goes a long way!!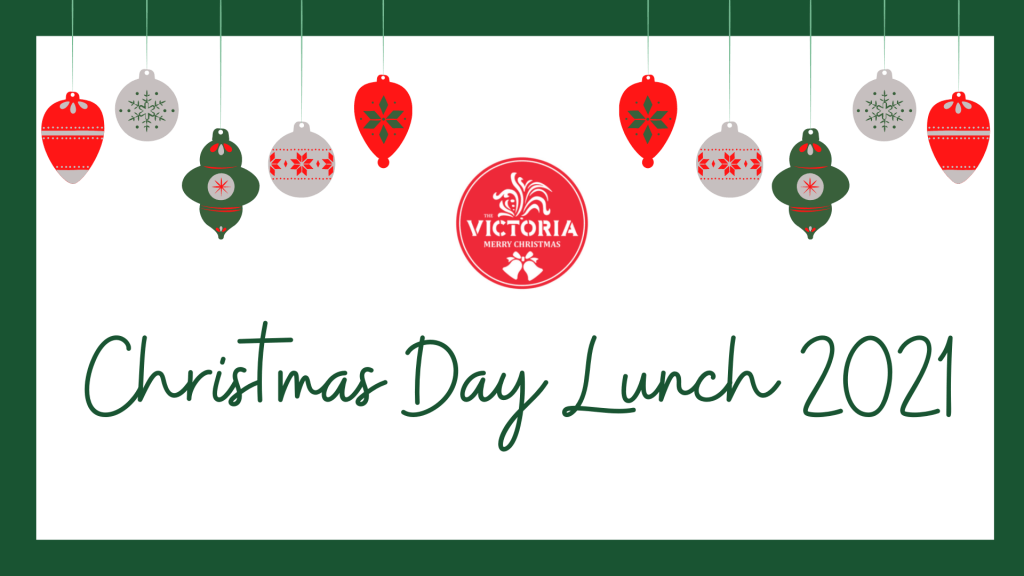 Come and celebrate Christmas Day at the Victoria Hotel, Woodend with family and friends – let us look after you …. you truly deserve to enjoy, relax, be festive and Jolly this Christmas 2021!
Menu
Festive cocktail on arrival
~
Prawn sesame toast, sweet tamarind sauce
~
Chicken liver pate, Cumberland sauce, cornichons,
celeriac remoulade, crispy bread
~
Roast turkey, honey glazed ham, chestnut stuffing with all the
Christmas trimmings- roast garlic potatoes, vegetables,
cranberry compote, red wine gravy
~
Selection of Desserts
Christmas pudding, brandy sauce, panforte,
mini mince pies, mini Christmas trifles
$145 per person
All other drinks will be charged on a consumption basis.
Children's 2 course menu, soft drinks included $50 per child
Vegan and vegetarian options available see menu below
All dietary requirements looked after – must be advised prior to Christmas Day
Bookings essential, full payment required on booking
TO BOOK: https://www.thevictoriawoodend.com.au/ go to book a table on the home page and select Saturday 25th December 2021, select a time and fill in details.
Christmas Day Lunch Menu Victoria Hotel
Christmas Kids Menu The Victoria Hotel
"Thank you!
We are so grateful for your ongoing support of The Victoria Hotel during these challenging times. We miss your faces! Stay well and look after yourself and your families and see you in person in very soon."
Emily & Carl
"It's a secret...but not for much longer. We are launching a brand new Pub Truck so we get to come to your place or paddock and serve you the most amazing food and drinks in a really cool way. You can enquire now simply by emailing us at [email protected] "
The Pub Truck Events Team @ The Victoria Hotel
"If you are looking for the perfect splurge for yourself or a gift for a friend, then here it is ... The Victoria Box is a hand-curated selection of wines from the Macedon Ranges. From calluses to oak, our winemakers make some of the best bloody wine in Australia. And we are bringing it to you, every month, in specially themed collections. It's just a click away..."
The Pub Truck Events Team @ The Victoria Hotel
A SHOUTOUT
TO OUR DOGS TOO!
We are going barking mad without you, your courtyard is now open ready for dining with your humans! We even have your own menu now.
BE A LOCAL LOVER!
Over 55 regional wines and 70 craft beers to choose from, why not order takeaway, pick up in the drive-thru and check them out!
Tuesday - Saturday 2pm – 8pm
---
SAY HI TO OUR AMAZING TEAM ...
Ben, Tom, Tristan, Allana