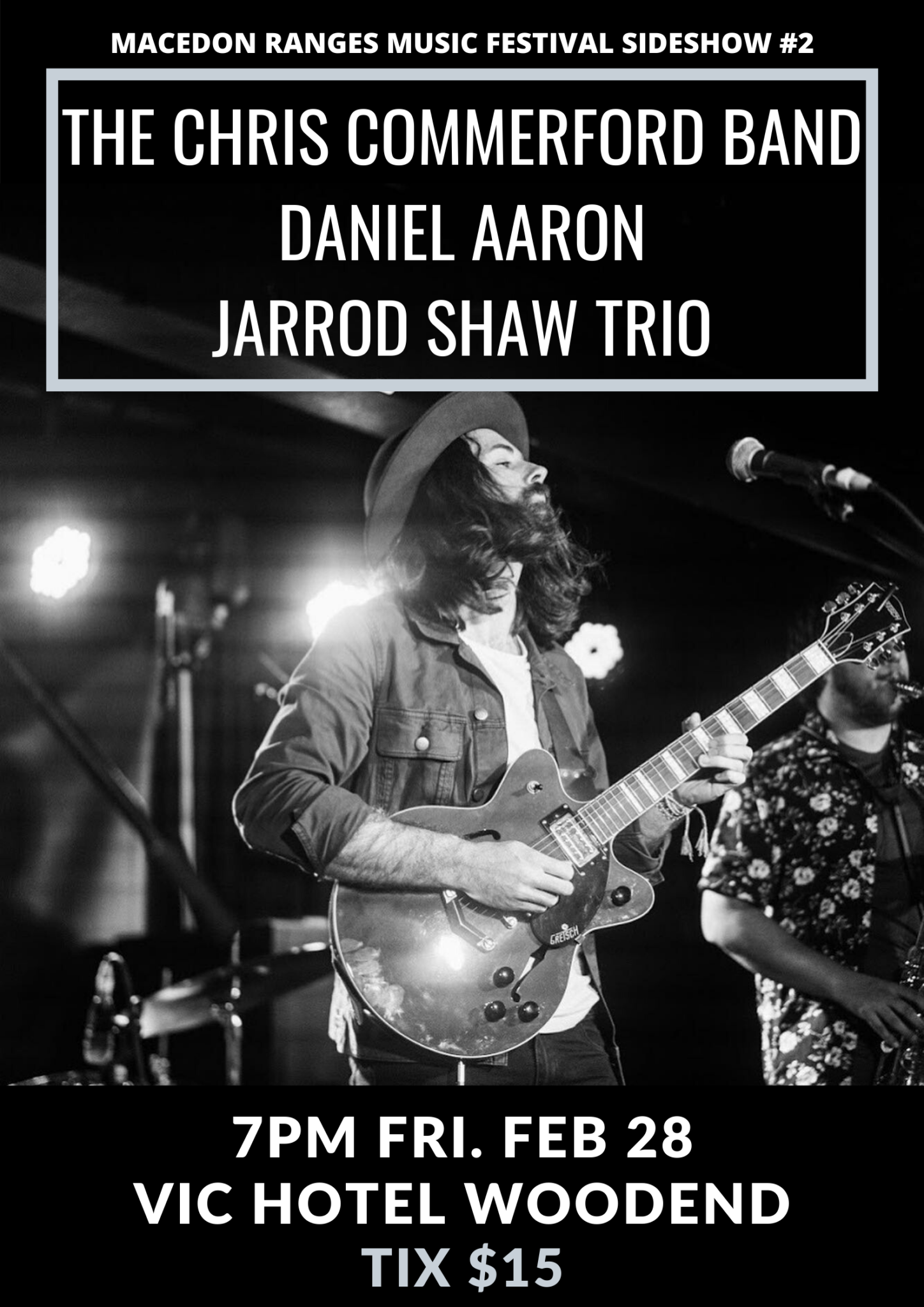 Date
Feb 28 2020
Expired!
Blues & Roots at The Victoria Hotel
This one is going to be hot ????
The final MRMF sideshow for 2020 brings 3 incredible Blues and Roots acts to the Vic Hotel for a good old fashioned live music party.
The night kicks off with one-man-band, multi-instrumentalist and virtuoso Daniel Aaron making killer grooves live with a long line of instruments in hand. He'll blow your mind.
Putting your mind back together but loosening up those dancing limbs will be long-time MRMF favourite Jarrod Shaw with his trio in tow. They bring together blues sounds old and new that'll tempt you to do more than just tap your foot.
Booke tickets : $15 each